Who are Pegler
Yorkshire?
Pegler Yorkshire is well known and respected as one of the leading manufacturers of advanced plumbing, heating and engineering products in the world. It's a reputation earned through a total dedication to quality, innovation and customer service that's been the hallmark of the company since it was established in the 1890's (originally trading as Pegler Ltd and Yorkshire Fittings Ltd).
Our success has been derived from a commitment to a philosophy based on quality, service, investment, competitiveness and innovation. Energy and water conservation is very much at the forefront of our product development.
Pegler Yorkshire's unique Integrated Piping System brings together valves, fitting and pipes in one complete pipe-work system, with an emphasis on delivering heat free jointing. IPS combines the best elements of modern connection and valve technology, with international quality approvals and cost effective solutions for every project.
As a business partner to some of the world's best known plumbing and heating suppliers, our unrivalled list of market leading product brands include Yorkshire integral solder ring fittings, Terrier radiator valves, Tectite push fit fittings, Performa tap solutions, the XPress press fit system, Francis Pegler luxury taps, Pegler valves, Prestex general brassware, Endex solder ring and Kuterlite compression fittings.
Pegler Yorkshire is part of the Building Installations Europe division of Aalberts Industries N.V.
Our Philosophy
Our business is in providing innovative product / system solutions to the domestic, commercial, industrial heating, ventilating and plumbing markets world-wide.
Purpose Statement
Our aim is to grow our business in each of our target markets by delivering consistently high levels of value, quality, service and support to our customers. Our approach is to continuously look at ways of improving our business for the benefit of our shareholders, customers and employees alike.
Service
Service is a key element, both pre and after sales Pegler Yorkshire Customcare programme - a service initiative targeted to supporting all elements of it's customer base, Specifier, Builders Merchant, Installer and Consumer.
Quality
Pegler Yorkshire is totally committed to Quality and prides itself on being one of the first manufacturers in the UK to gain BS5750 certification for Quality Assurance and has subsequently gained BS EN ISO 9001:2000. Products are designed to meet and pass appropriate product specification and performance standards (e.g. British Standards).
Investment
Pegler Yorkshire have invested heavily in their manufacturing facilities at an average rate of
£3.5m
per annum
These developments, involving significant capital equipment investment, have resulted in major customer benefits including shorter lead times, improved response and reduced costs. Developments that will continue to keep Pegler Yorkshire at the leading edge manufacturing and design in the 21st century.
Modern Slavery Statement
Pegler Yorkshire is committed to maintaining and improving procedures and processes to avoid complicity in human right violations related to our own operations, our supply chain, and our products. These principles are Pegler Yorkshire's commitment to undertake ethical, environmental, human rights, and labour practices on a worldwide basis. Click here for more
Competitive
ness
Pegler Yorkshire provide total value for money with products that are fit for purpose, of the very best quality, and are backed by Pegler Yorkshire's total support package.
Innovation
The market place is changing at a faster rate than ever before and Pegler Yorkshire is reflecting this in it's development programme. New products that are not only thoroughly tested to ensure that they satisfy market needs better that other products on the market, but also provide customers with real profits.
products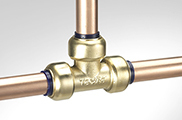 Push-fit

Push-fit fittings offer easy, fast and cost effective jointing. Heat free, demountable and highly flexible, these systems have major benefits compared with traditional jointing methods.

click here for more information
Press-fit

A press-fit fitting is achieved through the exertion of pressure from a press-fit tool. A strong, reliable joint, made in a heat free environment using simple techniques.

click here for more information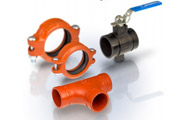 Grooved

A grooved pipe joint is achieved in a flame free environment, with no requirement for special tools. A gasket enclosed in the coupling housing is placed around grooved pipes, creating a leak tight seal, giving a versatile, safe and easy to install piping system.

click here for more information
Compression

Compression joints are made when a pipe and a fitting are joined together using a compression ring and a compression nut. Highly reliable and versatile.

click here for more information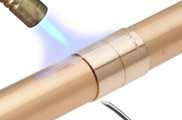 Capillary

There are two types of capillary fitting - solder added to the mouth of the fitting, or solder already held in the fitting body. Heat makes the solder flow into the gap between the fitting and tube using capillary attraction, forming a sturdy reliable joint on cooling.

click here for more information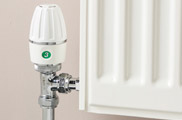 Radiator Valves

TRVs (Thermostatic Radiator Valves) are self regulating valves to control the temperature of radiators by changing the flow of hot water. With brands specifically for domestic and commercial environments, Pegler Yorkshire continue to lead the way.

click here for more information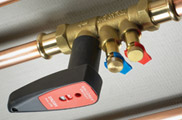 Commissioning Valves

Commissioning valves are critical when optimising the efficiency of systems, utilising butterfly, ball, gate and globe versions as necessary.

click here for more information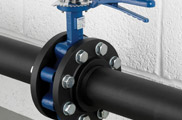 Commercial Valves

In the world of commercial valves, quality and reliability are paramount. World class pedigree, reputation, utilising both traditional and new jointing technologies. Pegler Yorkshire commercial valves lead the world.

click here for more information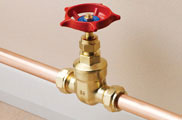 Plumbing Valves

Wherever there is plumbing, there are plumbing valves, in order that equipment can be isolated. Comprehensive ranges of gate, ball and service are all available.

click here for more information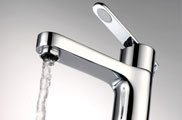 Taps, Showers & Concealed Bathroom Systems

Traditional, contemporary or modern, bathroom and kitchen, we have extensive and exclusive ranges of luxury taps, showers, and concealed bathroom systems.

click here for more information